Grey Scales Mini
₱ 950.00
Out of Stock
The glow of creatures in the sea is a sight to behold during the night.
100% Pure Silk Mini Scarf
5 cm x 86 cm
Dry-clean only
Design Inspiration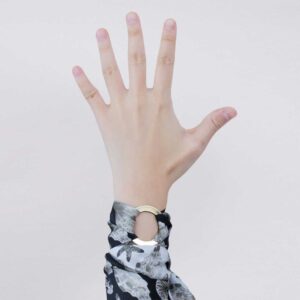 The glow of creatures under the sea is a sight to behold during the night.
Material & Craftsmanship
Smooth and lustrous, this scarf is made of 100% natural silk twill at 5×86 cm. All our Mini scarves are long enough to tie around your bag handles or wrap around your necks. They are reversible, showcasing a complementary but different design on each side. Natural silk can last a lifetime with proper care. We recommend dry-cleaning only for best results.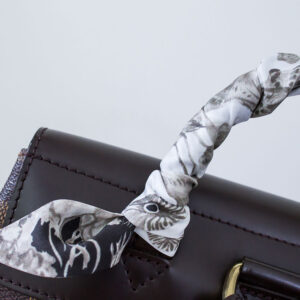 Artist Info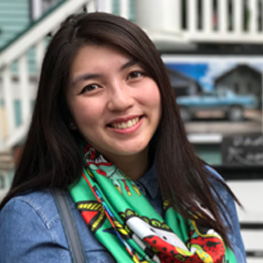 Isabelle Ocier
A visual storyteller at heart, Isabelle is a Filipino artist and graphic designer who combines her love for travel, books, and whimsy with her penchant for mixing her favored art mediums—acrylic, watercolor, digital styling, and modern calligraphy—into single frames. As the Creative Director at JIM Weaver, she enjoys sneaking quirky easter eggs into her mostly grown-up designs.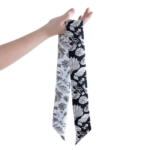 Grey Scales Mini
₱

950.00
Out of stock