So Fetch Silk Scarf
₱ 3,850.00
Who let the dogs out? It's a doggy dog world on this mask where your lovable pups, dressed up as some of our favorite literary and historical figures, are spotted at a quaint café enjoying French baguettes and croissants while sipping the fresh brew of the day.
100% Pure Silk Scarf
90 cm x 90 cm
Hand-rolled hem
Dry-clean only
Designed by Filipino artist Isabelle Ocier
In stock
Free gift box included
Additional gift bag available for purchase.
Your order is protected! Learn more about our hassle-free return policy.
You can earn 77 points by purchasing this product!
Material & Craftsmanship
Smooth and lustrous, this JIM Weaver scarf is made of 100% natural silk twill and is 90×90 cm big. Hems are hand-rolled, so no two scarves are alike. Natural silk can last a lifetime with proper care. We recommend dry-cleaning only and no hot iron for best results.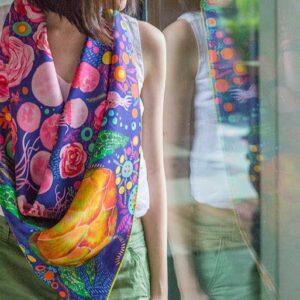 Packaging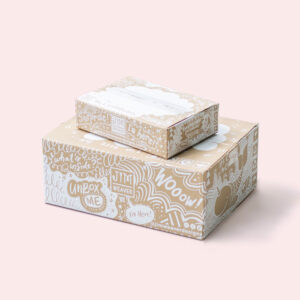 Each shirt is carefully wrapped in luxurious white Japanese paper, adding an extra touch of elegance to your purchase. And the best part? Our eco-friendly brown box is not only easy on the eyes but also on the planet! By reducing waste, we're doing our part to keep our greens green. So not only will you be the most stylish golfer on the course, but you'll also feel great knowing that you're making a positive impact.
Artist Info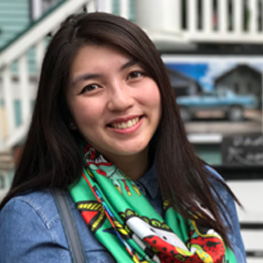 Isabelle Ocier
A visual storyteller at heart, Isabelle is a Filipino artist and graphic designer who combines her love for travel, books, and whimsy with her penchant for mixing her favored art mediums—acrylic, watercolor, digital styling, and modern calligraphy—into single frames. As the Creative Director at JIM Weaver, she enjoys sneaking quirky easter eggs into her mostly grown-up designs.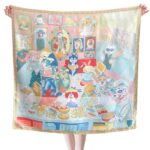 So Fetch Silk Scarf
₱

3,850.00
In stock