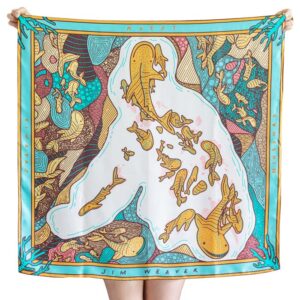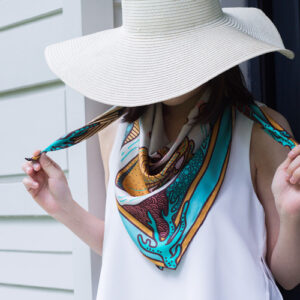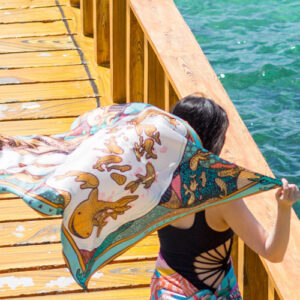 From the high seas to high style, the whale shark, locally and lovingly known as butanding, swam its way (smiling!) into the imagination of local artist Isabelle Ocier, and onto the silk scarves and pocket squares she designs for homespun luxury brand, JIM Weaver Designs.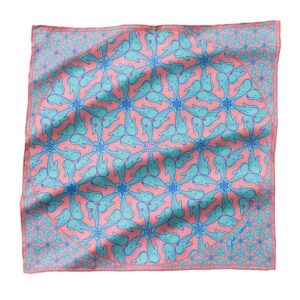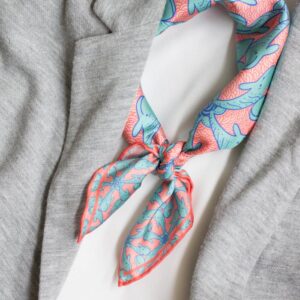 JIM Weaver Whale of a Time 43x43cm silk scarf/pocket square
Since it was launched in 2018, the Butanding series has not only become a favorite among JIM Weaver patrons, but also paved the way for other local wildlife to feature prominently on their woven works of art and the path towards a partnership with WWF-Philippines.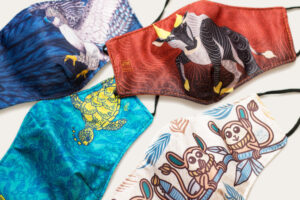 Tarsier, Tamaraw, Pawikan, Haring Ibon—beautiful as they are to behold, these gentle creatures of Philippine land, sea, and air, face ugly truths in the form of monstrous threats. 
Hoping to help protect these majestic and noble animals, JIM Weaver created their Wildlife Collection, from which part of proceeds go to the conservation initiatives of WWF-Philippines.
On #EarthDay2022, JIM Weaver announced that they'd been able to donate more than Php 80,000 to the cause in just over a year AND from then on, were increasing the earmarked amount from ten to thirty percent of mask proceeds. 
A proudly Pinoy brand, JIM Weaver shared that they were "grateful to be able to concretize the love we have for our country," happily acknowledging that every JIM Weaver Wildlife mask purchase would "go a longer way in helping local communities + wildlife, and the home we all share."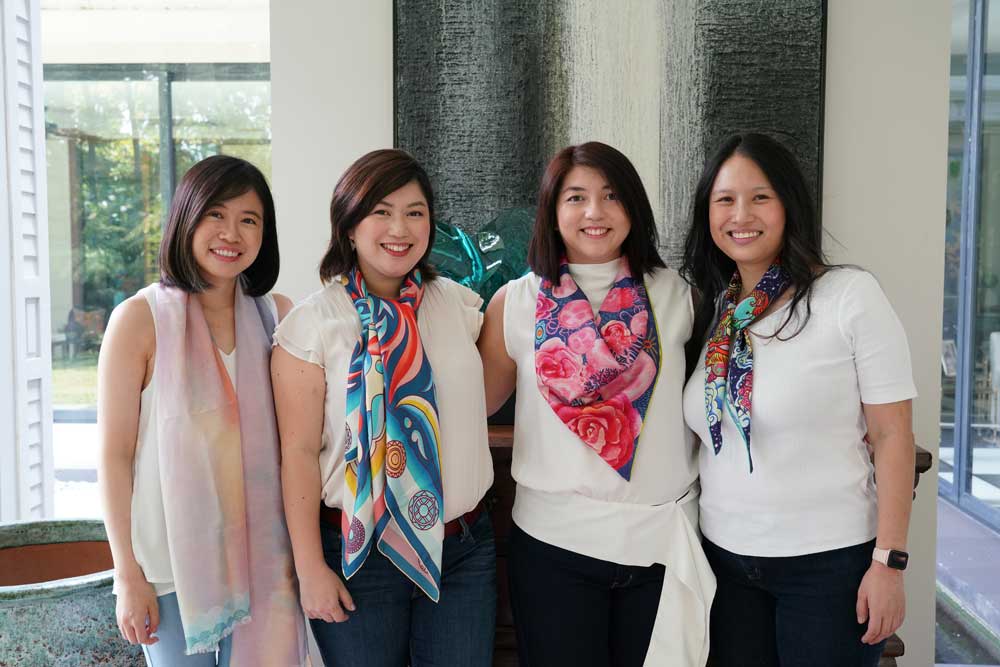 Nestled in silk
Beyond masks, wild creatures fittingly found their home in the natural silk twill of JIM Weaver scarves and pocket squares. This is another way the brand is putting endangered species—their wonder and their plight—front and center.
Inspired by a jellyfish phenomenon that occurred in Palawan, JIM Weaver art director,  Isabelle Ocier, created Into the Bloom. It depicts a whimsical deep sea scene, where a curious pawikan plunges into a swarm of pink jellyfish and roses.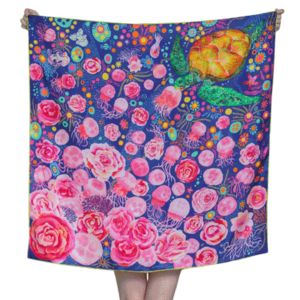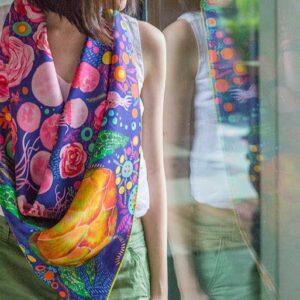 JIM Weaver Into the Bloom 90x90cm silk scarf
Another playful design is Tarsier No Evil, best worn in a fold that resembles the Chocolate Hills of Bohol, or even with one of the tarsiers peeking out!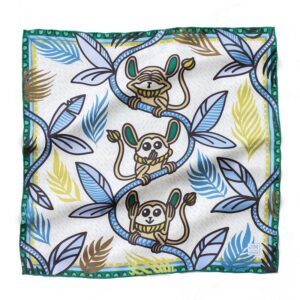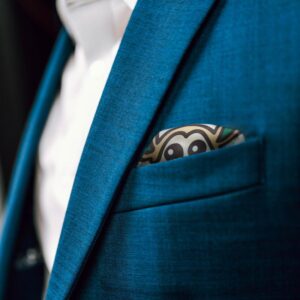 JIM Weaver Tarsier No Evil 43x43cm silk scarf/pocket square
They also shine the silken spotlight on big cats, fierce predators now facing far more danger than nature intended. For tigers, that includes "poaching, retaliatory killings, and habitat loss," as shared on JIM Weaver's online boutique.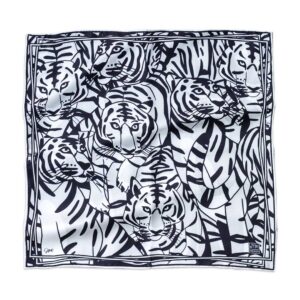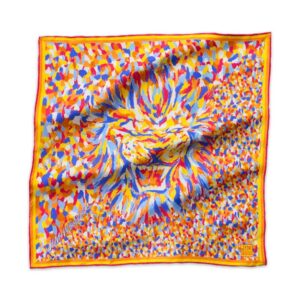 JIM Weaver Tiger and Lion's Roar 43x43cm silk scarf/pocket square
For the women behind the homegrown brand that has captured the attention of tastemakers worldwide, it's about "doing our part, bit by bit, in helping the Earth and all its creatures thrive (for some, survive)."
Discover the JIM Weaver Wildlife Collection on JIMWeaverdesigns.com, along with other insightful facts on these amazing creatures that need our help!