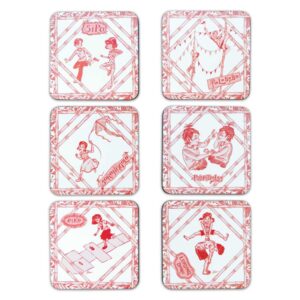 Go ooh and aah. Eat. Repeat. The sophomore tablescape collection of homespun silkwear brand JIM Weaver Designs features wonders across our land, seas, and culture, bringing delightful decadence to the table.
Conversation starter
"Like all JIM Weaver pieces, Dagat, Gubat, and Laro, atbp. reflect our desire to make Filipino art accessible through world-class, proudly Pinoy products that easily become part of your day," shares Jenica Siy, one of the four women behind the brand.
From silk scarves that became the medium for local artist and JIM Weaver Creative Director Isabelle Ocier's art, the brand expanded to home accessories with the launch of its placemat and coaster sets. 
"We love to envision families and friends gathered around a beautiful table, making new memories and feeling nostalgic over old ones," adds Jenica.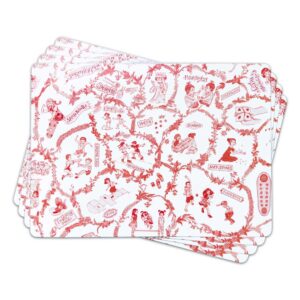 Laro, atbp. celebrates the spectacular joy of our childhood games. Featuring favorites like piko, patintero, jackstones, and tumbang preso, it's a definite crowd-pleaser. The pattern is a modern take on the toile de jouy motif. 
Co-founder Mischel Ocier Mendoza comments: "Our designs bring together fun and finesse, quality and quirk, huge concepts and the tiny, precious elements within them."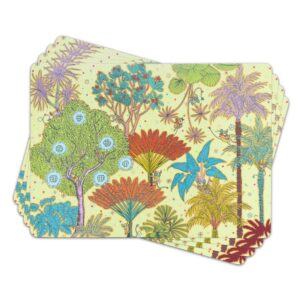 Gubat is a tabletop exploration of the Philippine forests, featuring trees like the sturdy Yucca and the mighty Kalachuchi. Small in size but enormously playful, JIM Weaver tarsiers perch among the branches, waiting to be discovered.
Behind these scenes, Isabelle invites JIM buddies to dive into the wondrous depths of our seas. "I wanted to show how vibrant marine life is in Philippine waters, reminding us all of the importance of keeping our seas healthy and their creatures thriving."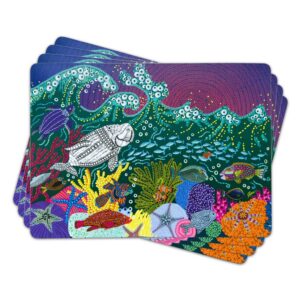 Dagat stars a dashing dugong and a graceful leatherback turtle. Luminosity and abundance are important themes in this design, putting the splendor of our seas on dazzling display. 
Every day elevated
"Our placemats and coasters add that little bit of luxury to each meal," offers Mischel. "A simple dinner gets that wow factor when the setting is already a feast for the eyes."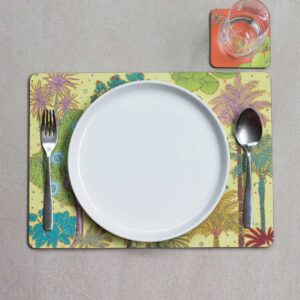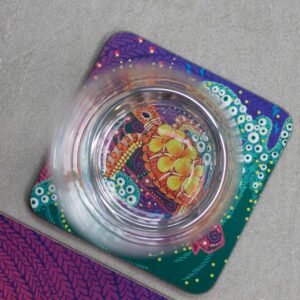 JIM Weaver placemats and coasters have a four-layer structure, cork backing, and are lacquer-finished. They are heat resistant for up to 100 degrees Celsius, as well as stain and scuff resistant. 
Coming in sets of 4, they are available at Rustan's Makati department store, Kultura SM Aura and Podium Mall branches, and online via jimweaverdesigns.com.